Dr. Andrews is a Connecticut-based writer, whose current interest is the interface of religion, psychology, and public policy.  His work has been featured in many publications including The Wall Street Journal, The Federalist, and American Conservative, as well as many academic journals.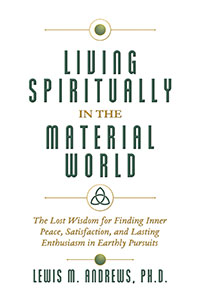 A Christian self-help book based on the lost teaching of America's early college presidents who—from the founding of Harvard in 1636 until the early twentieth century—inspired the most optimistic, prosperous, and generous society in history.
Get your pre-order discount today from Amazon or Barnes & Noble!

"One of the most valuable, enlightening books I have ever read."
-Hugh Prather
author, Notes to Myself